Hellesdon Pre-School Staff
Meet the Pre-School Staff Team
Alison Roberts-Jones
Manager | Designated Safeguarding Lead
Kaye Bell
Assistant Manager | SENCO (Special Education Needs)
Debbie Chapman
Pre-School Practitioner | Back up SENCO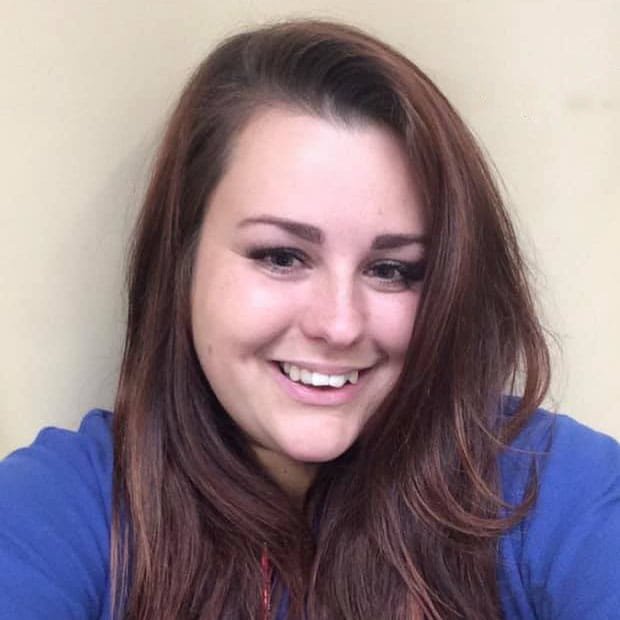 Stacey Curson
Pre-School Practitioner
Shannon Chapman
Pre-School Practitioner | ENCO (Equality Needs)
Melissa Wyatt
Pre-School Practitioner | (Maternity Leave)
Lisa Eastman
Pre-School Practitioner
Jemma Brooks
Pre-School Practitioner
Wieslawa  Salamon- Kubiesa
Bank Staff
Laura Hawkie-Chapman
Volunteer
Nicki Spalding
Administration Assistant (Mon & Thur)
Lorraine Pointer
Administration Assistant (Tues)
Working together for your children
We maintain the ratio of adults to children in the setting that is set by the Safeguarding and Welfare Requirements. We also have volunteer parent helpers, where possible, to complement these ratios. This helps us to:
Give time and attention to each child
Talk with the children about their interests and activities
Help children to experience and benefit from the activities we provide
Allow the children to explore and be adventurous in safety.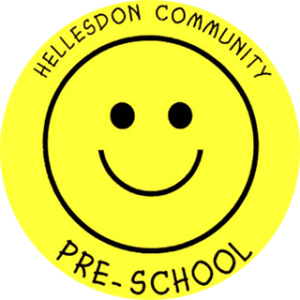 Safeguarding Children
We are committed to safeguarding and promoting the welfare of children and young people and all staff and volunteers share this commitment.
We work with children and their parents ensuring we are aware of any problems that may emerge and can offer support to help families in difficulty.
Special Education Needs
As part of the settings policy to make sure that it's provision meets the need of each individual child, we take account of any special educational needs a child may have. The setting works to the requirements of the Special Educational Needs Code of Practice (2001).
Our Ethos
Our organisation will establish and maintain an ethos where our children feel secure, are encouraged to talk, are listened to and are safe. Children will be able to talk freely to any member of staff or regular visitor to our organisation if they are worried or concerned about something.
Key Persons and Your Child
Our setting uses a key person approach where each member of staff has a group of children for whom they are particularly responsible. Your child's key person will be the person who works with you to make sure that what we provide is right for your child's particular needs and interests.
---
Hellesdon Preschool Committee
Management Of The Preschool
---
We are managed by a parent management committee whose volunteer members are elected by the parents of the children who attend the setting. The elections take place at our Annual General Meeting. The committee is responsible for:
Managing the setting's finances
Employing and managing the staff
Making sure that the setting has, and works to, policies that help it to provide a high quality service; and
Ensuring that the setting works in partnership with the children's parents.
The Annual General Meeting is open to the parents of all of the children who attend the setting. It is our shared forum for looking back over the previous year's activities and shaping the coming year's plans.
Meet your Committee Team
Felicity Chapman
Chairperson
Laura Hawkie-Chapman
Secretary
Parent Reviews
Some of the kind words from parents of children at our preschool.
Friendly and caring attitude of ALL the staff – they are all brilliant and make such a positive and welcoming environment for the children.
Parent
Both my daughters were lucky enough to attend Hellesdon Preschool! They thrived in the positive, caring and friendly environment. The staff are brilliant at communicating and always put the children's needs before anything else. Everything and more you could want in a preschool .
Marie
Parent
My little boy went here, it's fantastic. I've got my 2 twins on the list already!
Rebecca
Parent
Parents
Parents are regarded as members of our setting who have full participatory rights. These include a right to be:
Valued and respected
Kept informed
Consulted
Involved
Included at all levels.
As a community based, voluntary managed setting, we also depend on the good will of parents and their involvement to keep going. Membership of the setting carries expectations on parents for their support and commitment.
How Parents take part in the setting
Our setting recognises parents as the first and most important educators of their children. All of the staff sees themselves as partners with parents in providing care and education for their child. There are many ways in which parents take part in making the setting a welcoming and stimulating place for children and parents, such as:
Exchanging knowledge about their children's needs, activities, interests and progress with the staff.
Contributing to the progress check at age 2.
Helping at sessions of the setting.
Sharing their own special interests with the children.
Helping to provide, make and look after the equipment and materials used in the children's play activities.
Being part of the management of the setting where appropriate.
Taking part in events and informal discussions about the activities and curriculum provided by the setting.
Joining in community activities in which the setting takes part.
Building friendships with other parents in the setting.
The Parents' Rota
The setting has a dated rota which parents can sign if they would like to help at a particular session or sessions of the setting. Helping at the session enables parents to see what the day-to-day life of the setting is like and to join in helping the children to get the best out of their activities.
Joining In
Joining the rota is not the only means of taking part in the life of the setting. Parents can offer to take part in a session by sharing their own interests and skills with the children. Parents have visited the setting to discuss baby routines, play music instruments and to take part in cultural festivals. We welcome parents to drop into the setting to see it at work or to speak with the staff.
Learning opportunities for adults
---
As well as gaining childcare qualifications in Early Years care and education, the setting staff take part in further training to help them to keep up-to-date with thinking about early years care and education.
The setting also keeps itself up-to-date with best practice in early years care and education, as a member of the Pre-school Learning Alliance, through the Under 5 magazine and publications produced by the Alliance. The current copy of Under Five is available for you to read.
From time to time the setting holds learning events for parents. These usually look at how adults can help children to learn and develop in their early years. Courses on similar topics are held locally by the Pre-school Learning Alliance; watch out for information about these.
Get In Touch
---
We hope that you and your child enjoy being members of our setting and that you both find taking part in our activities interesting and stimulating. The staff are always ready and willing to talk with you about your ideas, views or questions.
---
Hellesdon Preschool
C/O Kinsale Infant School,
Kinsale Avenue,
Norwich
NR6 5SG
[email protected]
01603 484700
Registered Charity No. 1036162